Easy Additions to Upgrade Your Home that You Will Love! Interior Design Tips for Fairfield County, CT
Upgrading your home doesn't mean you have to spend a lot of time and money or disrupt your life!
Here are a few easy-to-install (and budget-friendly) updates and additions to your home that can help you derive even more enjoyment from your home while also adding value that buyers will love, should you one day decide to sell.
Let's explore a couple of ideas from Eve Gianni Art + Design, experts at interior decorating in Fairfield County, CT.
1. The Finished Basement
If you haven't finished your basement - you are missing an opportunity to add space, value and fun to your home!
There are endless possibilities for your family just waiting down those stairs. Just imagine the possibilities you can enjoy: gym, playroom, media room, wine cellar, yoga studio, second office, bar, chalk board wall, crafting area, music room, dance studio, pool table, pin pong table, storage or more!
This area can add square feet of living space to your home! So put in the time and money to add the speakers, lighting, ceiling and flooring and make this area as nice as the rest of your home. You won't regret it and summer is the best time to get this work done.
2. Add Luxury Underfoot!
Radiant heat floors just exude decadence and adding them to your master bedroom, bathroom, screened porch or mud room are just the best places to have radiant heat flooring. Little comforts like feeling the warmth on your feet as you get out of bed to help you to get your day started or out of the tub, is a wonderful luxury, and you deserve it!
And buyers always find this an impressive touch. Aside from cozy feet, a massive advantage to a radiant heat floors is that you'll be able to achieve an even temperature throughout the room.
3. Kitchen Update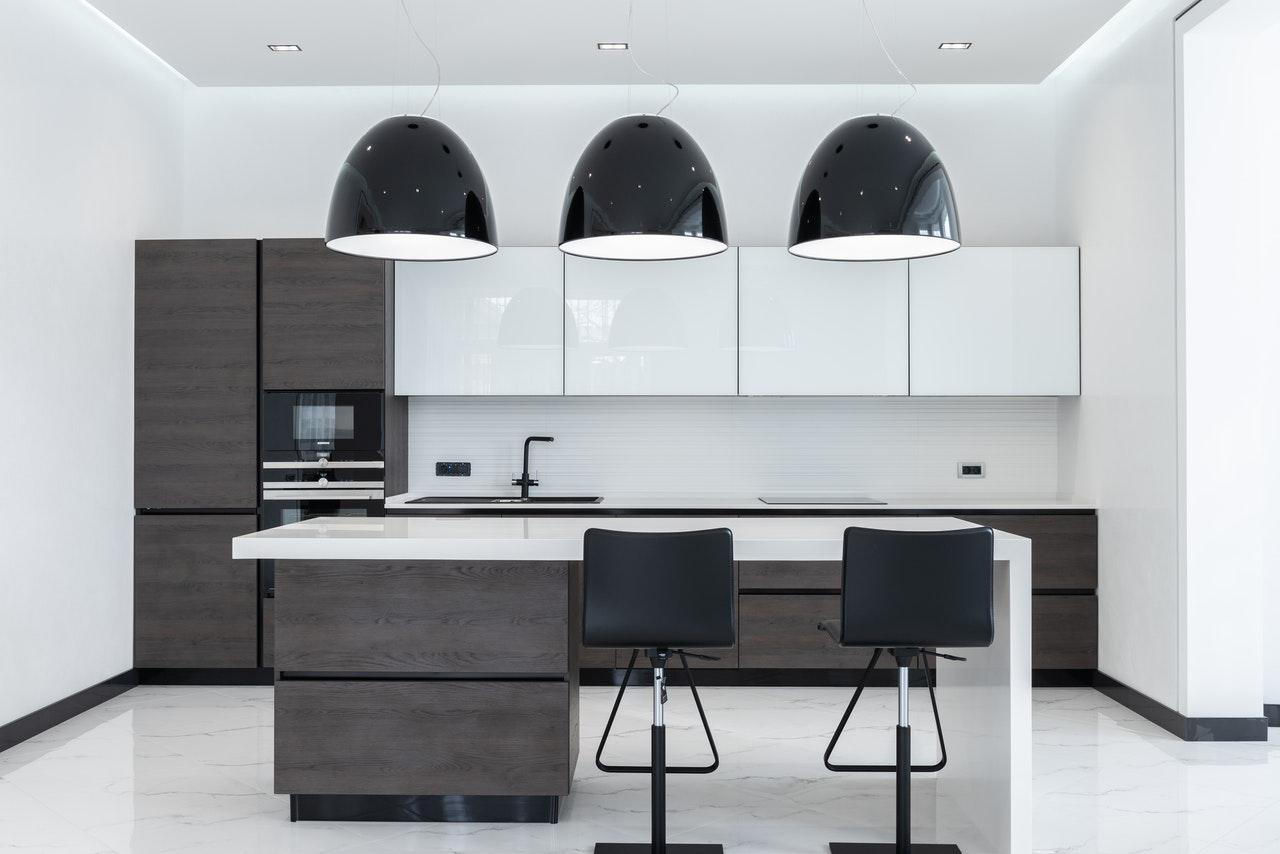 You could make a few additions to your kitchen to transform how you experience it, and these are wonderful selling points to potential buyers when you're staging your home for sale.
For starters, add a wine fridge, find a cabinet you can spare, or re-arrange the pantry. If you're the type to enjoy a glass from time to time, this is a worthwhile and overdue addition. Plus, it's an assured way to give your kitchen a more contemporary edge, and when listing your home, "wine fridge" seems to help communicate high-end home. (A wine cellar is a nice bonus too!)
Next, you'll want an island and find a way to add stools. Even if your kitchen isn't huge - add a butcher's block style moveable island and try to configure it for a couple of stools. The kitchen is where everyone wants to be, so make it inviting! Four-legged stools can take up a lot of floor space, so consider other options; perhaps a pedestal swivel stool can work?!
Your guests and potential buyers will instantly notice and appreciate a kitchen that lends itself to socializing. From a design standpoint, it makes your kitchen feel more complete.
While refinishing all of your kitchen cabinets can be a large disruptive undertaking, modern hardware is an inexpensive and great way to freshen up your cabinets. Refinishing the cabinets just on an island to create contrast is also a wonderful way to refresh your kitchen.
4. Let Those Light Fixtures Shine
There is no excuse for poor quality or outdated lighting fixtures. There are so many fun, unique and stylish lighting options on the market at various price points that every home should consider an update!
Chandeliers, pendants, and sconces will enhance your home - you'll love how a simple swap of fixtures by the electrician can really transform your home.
And don't forget the bathrooms - say goodbye to builder-grade fixtures and add some style.
P.S. If you already have great fixtures - don't forget to give them a thorough cleaning so they really brighten up your day!
5. A Little Style in Your Laundry Area
Do you think of your laundry area as a purely functional space?
So do many people, which explains why most laundry areas completely lack style.
But this is a part of the house where a few changes can make a huge difference.
And this is one of the areas of your home where you can let your creativity loose. A whimsical paint job, or wallpaper, for example, is a nice contrast to the dullness of chores.
You can also install creative storage or shelving that gives you greater convenience and amplifies the area's look.
6. Curb Appeal
You've read it before and remember, first impressions are everything.
Things like fixing the steps and painting the door instantly make your home look nicer, even from a distance. Up close, it will feel more inviting and show pride in ownership, plus it's memorable.
A dramatic doorknob is another opportunity to introduce and echo your home's style, whether it's traditional, modern, transitional, or coastal.
After these additions, your home's style will be apparent, and it will feel more welcoming right from the get-go.
Need help with interior design in Fairfield County, CT?
Do you want to discover other easy but highly impactful ways to transform your home in Wilton, Weston, Westport, or anywhere else in Fairfield County, CT? Reach out to Eve Gianni Art + Design to get expert help on making your home more enjoyable to live in and driving its value up. Contact us through our form today, or send an email to eve@evegianniartanddesign.com.